CRM is short for Customer Relationship Management, an expression used to define how a business would approach the relationship between itself and its customers.  These days, CRM is better known as the term used to describe software or IT systems that help you do just that.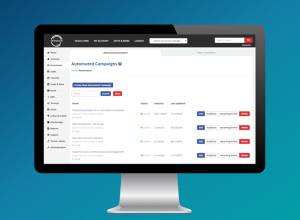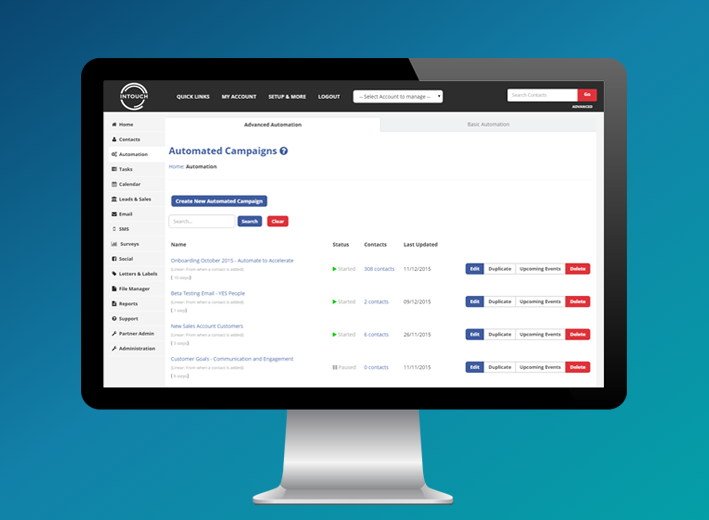 Customer Database
A CRM system, at its most basic level, is a database; a digital filing system that helps you to store details of all your customers, business associates, and suppliers in one place.  You can usually keep separate entries for businesses and individuals, but with a link so that you can easily see who works for which company.
Each individual file can hold information such as name and address, job title, telephone numbers, email address, website details and communication options to name just a few and, once created, each digital file can be used much like a folder in a filing cabinet.  You can keep a record of your interactions with that person or business such as meetings, conversations, telephone calls or requests, all of which can then guide you when making decisions regarding marketing, communications etc.
But not just a database……
Once your contacts are uploaded, there are many ways in which you can utilise the CRM system to help you with marketing and communications.  The various systems available will offer slightly different options, but generally, you can expect to…..
be able to send out emails and sometimes even text messages, to keep the lines of communication alive. You can group contacts together so that these are just sent to certain sections of your database and often they can be scheduled to be sent out at the optimum time and date.
have a digital calendar which can be used to schedule meetings and send invites/reminders to relevant participants.
be able to store digital copies of documents against individual contacts, either to store them all in one place or so that you can attach them to an email.
Many users report that one of the best plus points of sending emails via a CRM system is the report that is generated afterwards.  These reports can tell you exactly who has opened the email and, if you have included a link through to a website, it can even show who then went on to click on the link, ideal for targeting follow-up emails to say those who have yet to follow the link.
A CRM system is the perfect way for you to store details of interactions with anyone that your business deals with on a professional basis.  Just think, no more checking when the last contact was made before calling someone or, worse still, making the call and being told that one of your colleagues had contacted them the date before!
If you're considering using a CRM system, need help deciding which one is right for you or have made the leap and need help getting it off the ground, give My Admin Support a call to find out how we can help.